ALTOR Respiratory PRODUCTS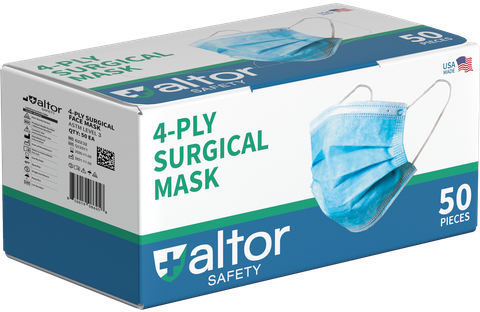 USA MADE 4PLY SURGICAL MASK PLASTIC NOSE WIRE - ASTM LEVEL 3 - FDA APPROVED
SKU - 62232P - 50 Masks per Box / 40 Boxes per Case / 20 Cases per Pallet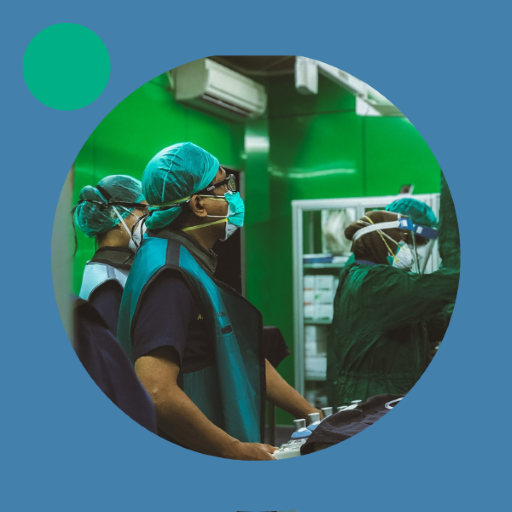 Level 3 Plastic Nose Wire Surgical mask (4Ply)
The Altor 4Ply Level 3 plastic nose wire surgical mask is designed to be used in a setting where metal is not acceptable. Typically, surgical face masks are manufactured with a metal nose wire to help keep the form and fit around your nose but in some situations like an MRI unit at a hospital it is not workable or safe for metal to be used. We have designed a plastic nose wire mask for situations that require no metal to be used, this is a great option, and the mask still forms well around the nose and provides a great seal!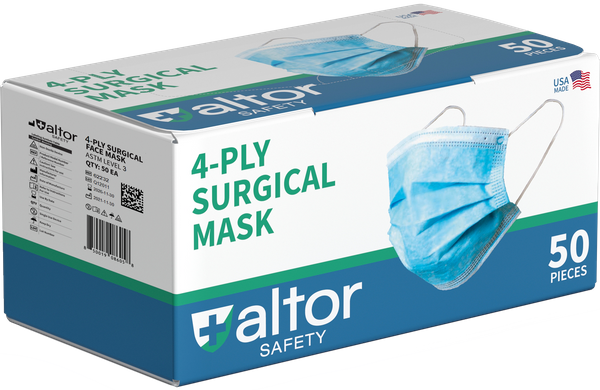 TRY THE ALTOR QUALITY
Do you want to try the Altor quality out prior to purchasing? No prob - request samples of your choice and we'll get them out for free!