N95 Fold STYLE MASKS FROM ALTOR SAFETY
At Altor Safety, we are a manufacturer of surgical face masks and respirators. Not only do our products keep people safe, but we also utilize sustainable materials! We understand the importance of access to high-quality products, which is why we work with a number of reliable distributors. Do you need masks sooner than later? Not a problem! Whether you purchase 3PLY, 4PLY, KN95 or N95 masks, we make it a priority to ship within 24 hours for your convenience.
As a face mask distributor, we care about each person who comes to us first and foremost, and our customer service team is readily available to assist you with any questions or concerns you may have. We offer a N95 Fold Style Surgical Respirator, and below we supply more information about face mask benefits, and why you should choose us for your next sample. Contact us today to learn more!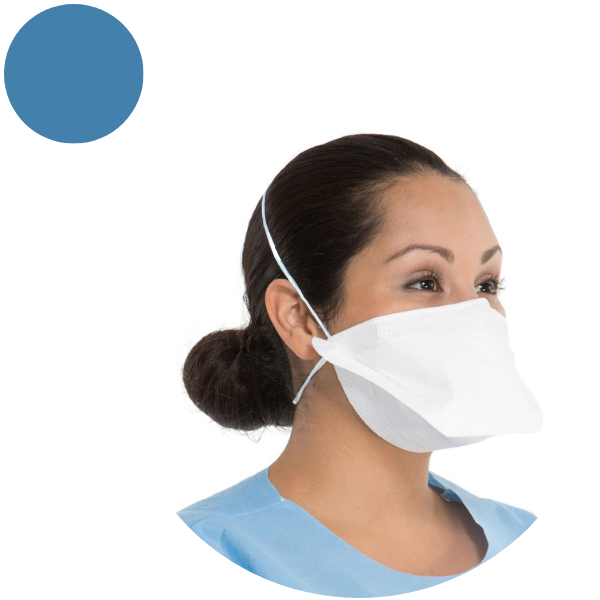 Comfortable
Masks can be uncomfortable to wear, especially if you have to wear them for long periods of time. With the N95 folds soft inner lining you can be comfortable wearing this mask all day! If you have any questions about the N95 Fold Style Surgical Respirator, reach out to us today! Our knowledgeable face mask distributor team is happy to assist you so that we can ensure you have the resources you need for our masks.
Effective
One of the most important, if not the most important factors that is crucial when picking out a mask is establishing how effective it is. The N95 fold respirator is latex-free with synthetic rubber head straps for a comfortable tension profile. Has staple-free smoothness and will not fog up eyewear. The high level of filtration efficiency provided by the N95 standard makes it a reliable and effective option for personal protection in a variety of settings. Order yours from our N95 manufacturers now!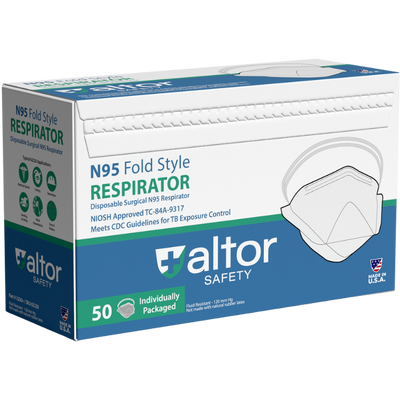 N95 Fold Style Disposable Respirator - NIOSH APPROVED TC-84A-9317
SKU - 62220
50 Masks per Box / 4 Boxes per Case / 80 Cases per Pallet
The N95 fold disposable surgical respirator is a medical-grade mask designed to provide a high level of respiratory protection, with a 95% filtration efficiency against non-oil-based particles, while also featuring a foldable design that allows for easy storage and portability, as well as a secure fit, adjustable nosepiece, and comfortable head straps for maximum comfort during extended wear.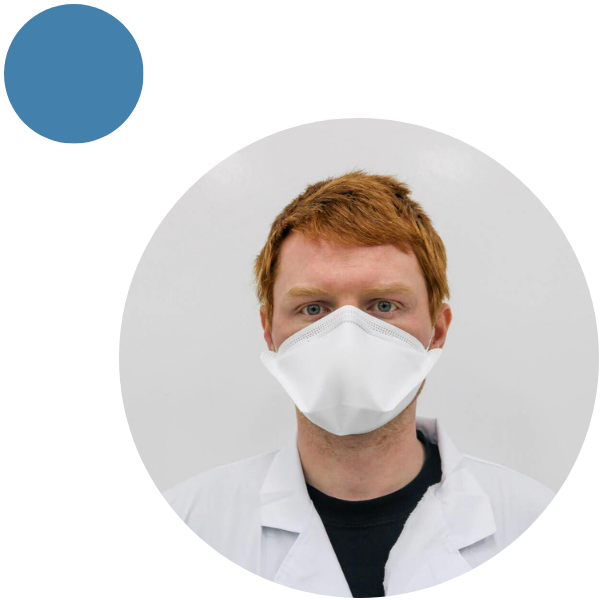 DIFFERENCE BETWEEN THE CUP-STYLE & FOLD-STYLE N95 MASKS
N95 Cup masks and N95 Fold masks from Altor Safety are two different designs of N95 respirators. The main difference between them is in their shape and how they fit on the face. N95 cup masks from a disposable medical mask manufacturer have a cup-like shape that fits over the nose and mouth and they are held in place by two straps that go around the head. This design provides a secure and comfortable fit and can accommodate a wide range of face shapes and sizes. N95 fold masks, on the other hand, have a foldable design that allows them to be more compact and easier to store. They typically have a single strap that goes around the head and can be adjusted for a secure fit. While both types of masks provide the same level of filtration, the choice between them often comes down to personal preference and the specific requirements of the job or task being performed.
BUY NOW
Purchase the Altor N95 Fold Style Disposable Respirator (62220) at one of these face mask distributors listed below: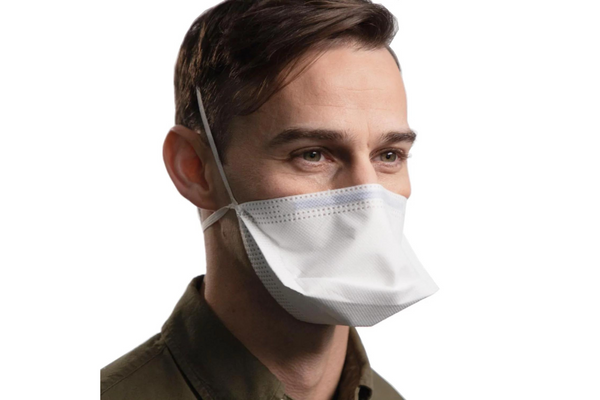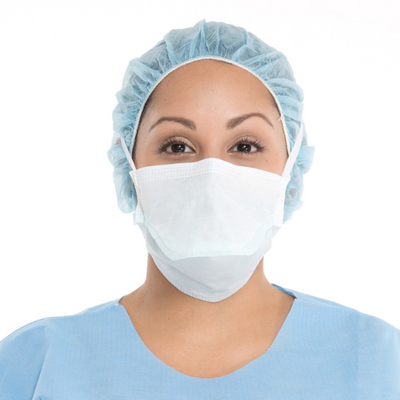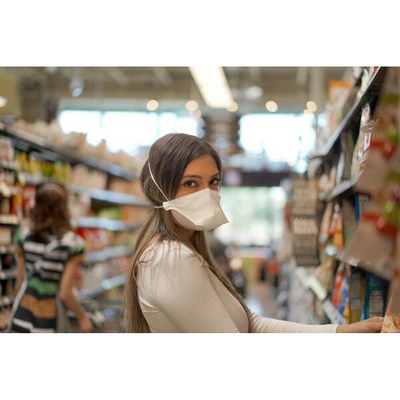 General Use
You might be wondering, what is the N95 Fold Style Respirator most appropriate for? It has been a choice in healthcare settings where exposure to infectious diseases is a concern. But N95 fold respirators from Altor Safety are also used in industrial settings where workers may be exposed to hazardous airborne particles, such as dust, smoke, and other airborne contaminants.
Additionally, the N95 fold respirator can be used in public settings where there is a risk of exposure to respiratory hazards. Face masks can be used by the general public to help reduce the spread of illnesses such as the flu, the common cold, and COVID-19. When properly worn, masks from N95 manufacturers can help to prevent the release of respiratory droplets into the air and can also provide a barrier to prevent the inhalation of particles. It is important to follow recommended guidelines for mask use, including wearing the mask over the nose and mouth and washing hands before and after handling the mask; following these protocols allow for the best possible results.
Contact us today to learn more about how our masks are effective for general use.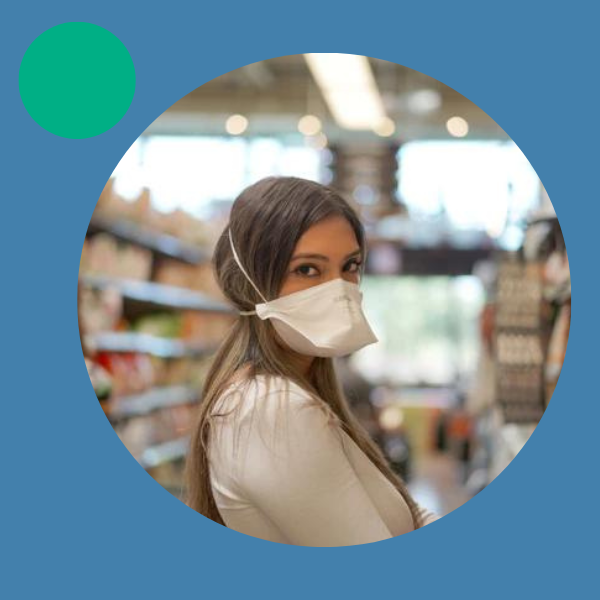 N95 Adult NIOSH Disposable Respirator
As a face mask distributor, Altor Safety supplies a N95 Fold Style Disposable Respirator that provides at least 95% filtration efficiency against solid and liquid aerosols that do not contain oil. Additionally, this mask from our N95 manufacturers is NIOSH-approved TC-84A-9317. Among these face mask benefits include an extremely low breathing resistance of 4.1 mm H2O inhalation and 5.1 mm exhalation — you hardly notice you're wearing a Fold Style Disposable Respirator. Each one also includes latex-free synthetic rubber head straps for comfortable tension profile; wearers can expect staple-free smoothness, and no eyewear fogging. Other key benefits include:
A soft inner lining of the highest quality.

Being a NIOSH-approved surgical respirator.

Fluid resistance (120 mm HG.)

Meeting CDC guidelines for TB exposure control.

Individually packaged for hygienic handling.
HOW MASKS FROM N95 MANUFACTURERS DIFFERS FROM OTHERS
N95 masks from Altor Safety are different from other common face masks in several ways. Firstly, they are designed to filter out at least 95% of airborne particles, including very small particles such as viruses and bacteria. This makes them more effective at preventing the spread of respiratory diseases than other types of masks. Secondly, N95 masks are designed to fit tightly to the face, creating a seal that prevents unfiltered air from entering. They are most often used in healthcare settings, such as during procedures that generate aerosols, because they provide a higher level of protection for healthcare workers. N95 masks are also known as disposable medical mask manufacturer products and are intended for single-use only, whereas many other types of masks can be reused or washed. If this best fits the bill for what you're looking for, partner with Altor Safety today!
Why Choose Us?
Altor Safety is much more than a disposable medical mask manufacturer — we have a passion to help others, and we want you to choose us each time! If you are a face mask distributor in the medical industry, a distributor linked with the government, or in the industrial development industry, you can trust our products! We work hard to ensure they are suitable for individuals. Learn more about our Made in the USA product line by giving us a call now! If you're interested in becoming a distributor, fill out our application today!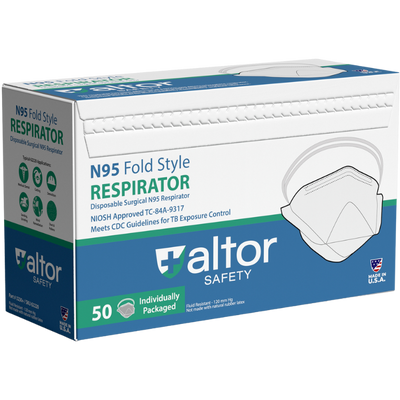 TRY THE ALTOR SAFETY QUALITY
Do you want to try the Altor Safety quality out prior to purchasing? No problem — request samples of your choice and we'll get them out for free! Whether you choose this mask from our N95 manufacturers or select another one of our available options, you can expect the same quality every single time.
Contact us at your convenience!
At Altor Safety, our team is inspired everyday to manufacture quality respiratory protection for people in healthcare, industrial, and other workplace industries. Not only that, but our N95 Fold Respirator is an ideal option for general use! When you request a sample, or buy at one of our face mask distributors, you can rest easy knowing they are effective, safe, and comfortable. Interested in buying a N95 Fold Respirator surgical mask? Buy from one of our distributors today! We are a passionate team of caring professionals, and we want to help the community the best we can.