At Altor Safety, we are a manufacturer of surgical face masks and respirators. Not only do our products keep people safe, but we also utilize sustainable materials! We understand the importance of access to high-quality products, which is why we work with a number of reliable distributors. Do you need masks sooner than later? Not a problem! Whether you purchase 3PLY, 4PLY, KN95 or N95 masks, we make it a priority to ship within 24 for your convenience.
We care about each person who comes to us first and foremost, and our customer service team is readily available to assist you with any questions or concerns you may have. We offer a 4PLY surgical mask, and below we supply more information about the benefits of this mask, and why you should choose us for your next sample. Contact us today to learn more!
Comfortable
Masks can be uncomfortable to wear, especially if you have to wear them for long periods of time. Our 4PLY surgical mask is comfortable for wear! We want our customers to experience the benefits of the materials we use, and we are confident individuals can wear their masks for a suitable length of time without feeling much discomfort. If you have any questions about our 4PLY mask, reach out to us today! Our knowledgeable team is happy to assist you so that we can ensure you have the resources you need for our masks.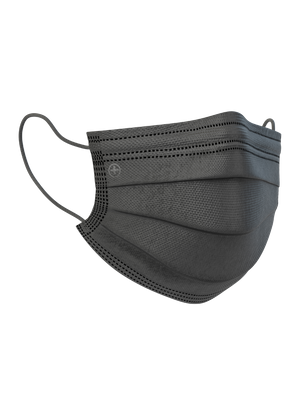 Effective
One of the most important, if not the most important factors that is crucial when picking out a mask is establishing how effective it is. Our 4PLY mask is, in fact, effective! This mask will block harmful bacteria particles from entering the nose and mouth, and approximately 98% gets filtered out with this mask type. At Altor Safety, our mission is to provide quality products that exceed your expectations, and you can have peace of mind knowing our 4PLY mask will do the job that they're made for.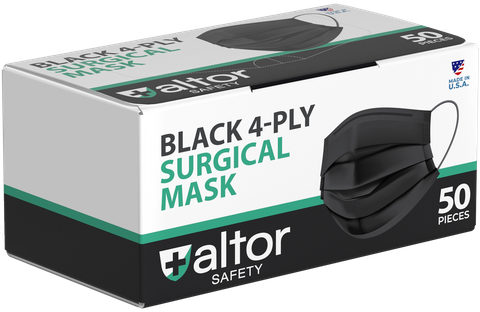 USA MADE 4PLY Black SURGICAL MASK - ASTM LEVEL 2 - FDA Approved
SKU - 62222B
50 Masks per Box / 40 Boxes per Case / 20 Cases per Pallet
The ASTM Level 2 4-ply black disposable surgical facemask is a medical mask designed to provide a higher level of protection than Level 1, with improved fluid resistance and bacterial filtration efficiency, as well as a sleek black color and four layers of filtration for added protection.
BUY NOW
Purchase the Altor ASTM Level 2 Surgical Mask (62222B) at one of these distributors listed below: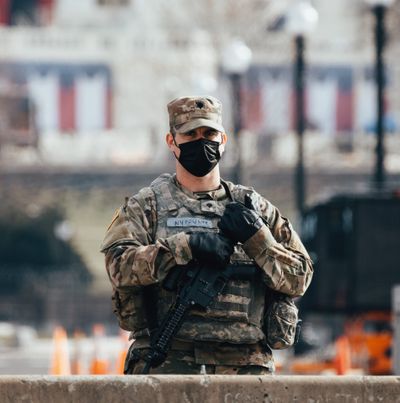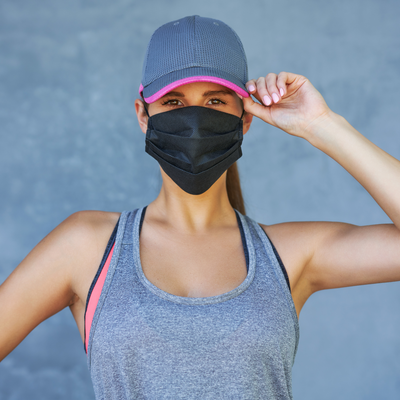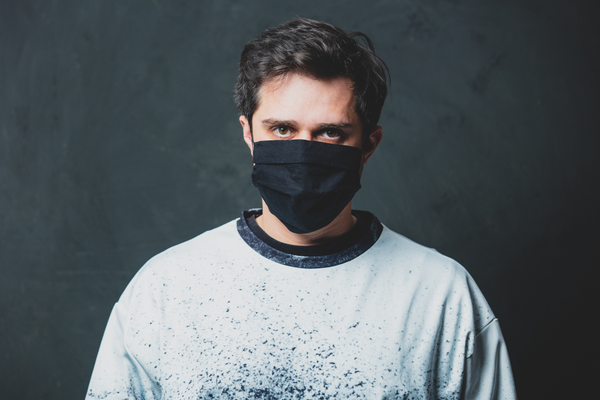 General Use
You might be wondering, what is a 4PLY surgical mask most appropriate for? The great thing about this mask option that we carry is that it is fully approved to wear in any medical setting!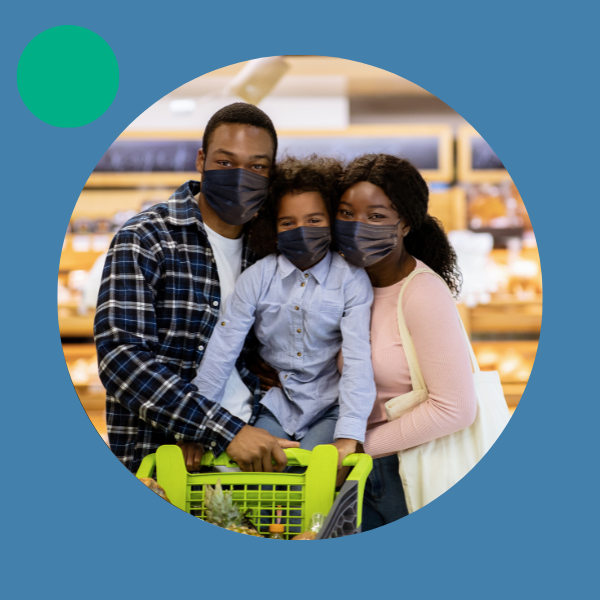 Level 2 Black Surgical Mask
The ASTM Level 2 Black Surgical mask offers 98% protection against bacterial and particulate particles. This is a 4 Ply mask made up of This is a fully FDA approved mask with a full FDA 510(k) certification and fully approved to wear in any medical setting.
Why Choose Us?
Altor Safety is much more than a manufacturer — we have a passion to help others, and we want you to choose us each time! If you are a distributor in the medical industry, distributor linked with the government, or in the indsustrial development industry, you can trust our products! We work hard to ensure they are suitable for individuals. Learn more about our Made in the USA product line by giving us a call now! If you're interested in becoming a distributor, fill out our application today!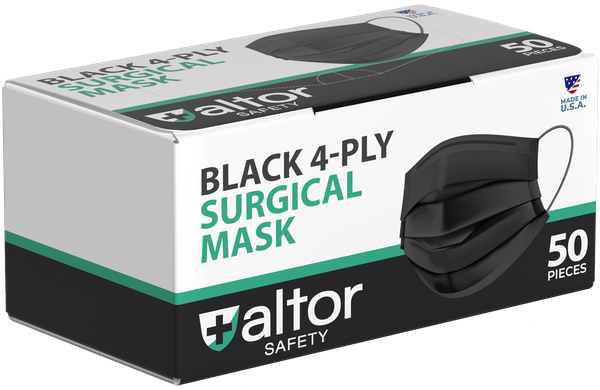 TRY THE ALTOR QUALITY
Do you want to try the Altor quality out prior to purchasing? No prob - request samples of your choice and we'll get them out for free!
Contact us at your convenience!
At Altor Safety, our team is inspired everyday to manufacture quality respiratory protection for people, and our 4PLY surgical mask is an ideal option for medical use! When you request a sample, or buy at one of our distributors, you can rest easy knowing they are effective, safe, and comfortable. Interested in buying a 4PLY surgical mask? Buy from one of our distributors today! We are a passionate team of caring professionals, and we want to help the community the best we can.